Demand for bi-fold doors has recently reached unprecedented levels, they are the must-have accessory for homeowners looking to open up their space and let more natural light flood into their home.
While the door frame and glass is often prioritised by homeowners, they often forget about some of the most important parts of the bi-fold system, the hardware which help to make sure everything is functioning properly.
Hinges, catches, rollers, handles and locks are integral to a complete bifold door system so it's fundamental that you're confident that the hardware you use in your bi-fold projects comes from a reliable supplier so that it's high-quality, durable and lasts for years.
At Debar we are the UK's leading independent designer of bi-fold systems and a solid supplier of quality hardware and components. We supply to more than 200 companies across 12 countries, gaining a well-deserved reputation for producing reliable and robust products as well as outstanding customer care.
We always make sure we are ahead of the curve both in terms of keeping up with market trends and extending our product knowledge to system houses and fabricators looking to know more about the bi-fold industry.
In this guide we'll take a closer look at the most common pieces of bi-fold door hardware and will include examples of some of the components we have developed in the last 15 years.
Bi-fold handles
A bi-fold system is all but useless without a well-made functioning handle that also incorporates a robust locking system. A poorly-made, loose or damaged handle will not allow the door to open and close properly, leading to serious lapses of security.
Recently, we launched a brand-new line of contemporary and modern bi-fold door handles called Veltѐ. These patent pending handles were designed with sleekness, minimalism and high-performance in mind.
The range also has a unique anti-rotating innovation to deliver extra security by ensuring that the handle remains in place and cannot be tampered with – giving homeowners true peace of mind. One handle in the range also includes an integrated cylinder – the first of its kind for Debar.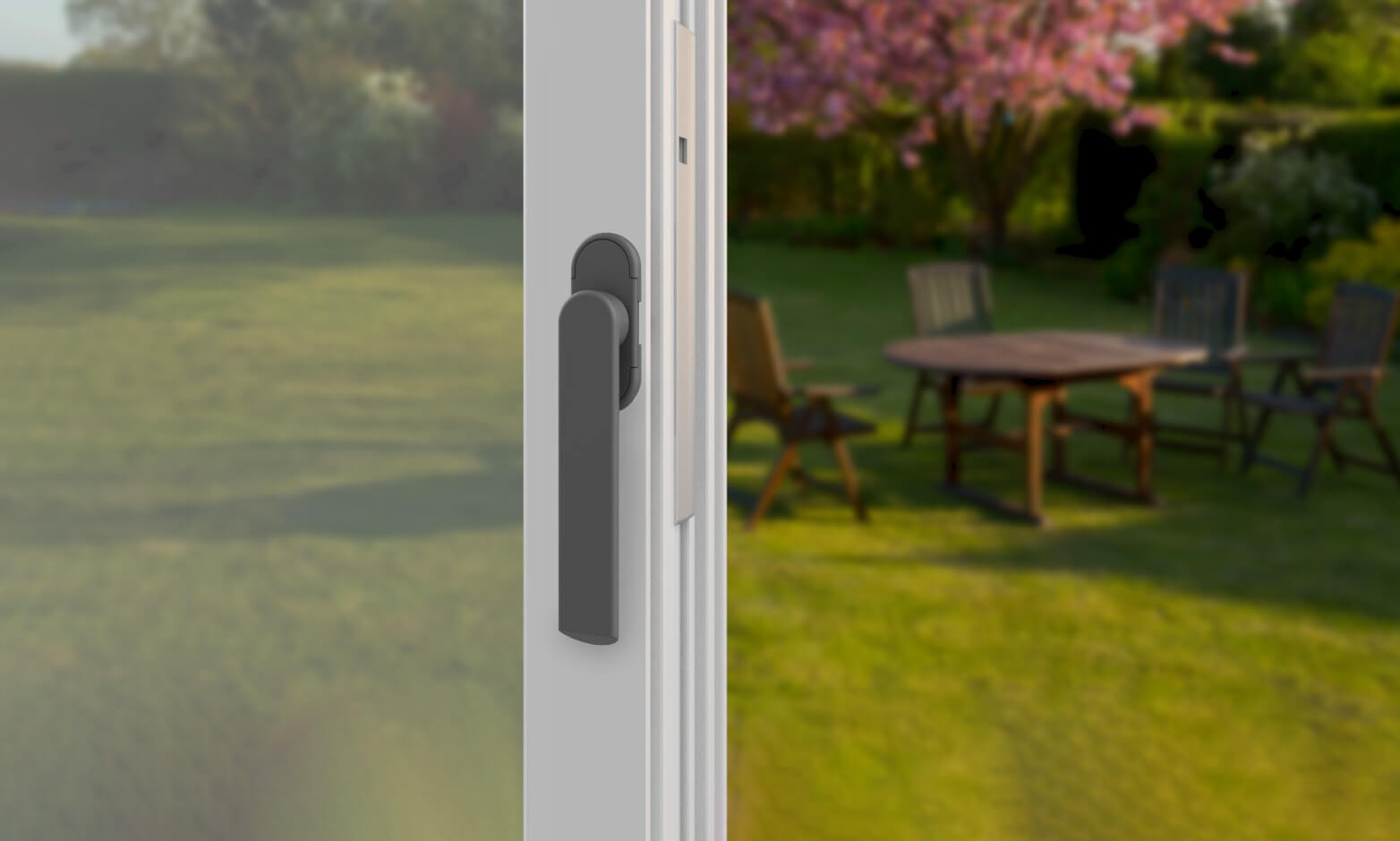 Shoot bolt locks
Shoot bolt locks are a vital part of enhancing and guaranteeing security and safety for homeowners. Found at the top and bottom of door panels, they secure the doors to a recess in both the top and bottom tracks via a rod which extends in the gap when the doors is locked. If the shoot bolt is well-made it will hold the door firmly, preventing anyone from unauthorised access. If, however, the bolt is flimsy a determined burglar may be able to rattle it out of position.
Our shoot bolt locks are designed for the intermediate panels of the bi-fold door and are heavy-duty, being made mainly from steel. They have high-grade, anti-corrosion protection and they are quality manufactured to BS EN ISO 9001 standards, as is all our hardware. These shoot bolt locks can be installed in a number of different bi-fold door systems and are a highly reliable choice.
Most recently we launched the Robus Compact lock which is perfect for slim bi-folding door profiles. Made from high-strength zinc diecast, this product is suitable for residential and commercial applications and provides two points of engagement to secure the top and bottom of the door panel.
Like all our hardware, Robus Compact has also completed PAS 24 testing to measure its security performance to make sure it's incredibly difficult for intruders to force entry.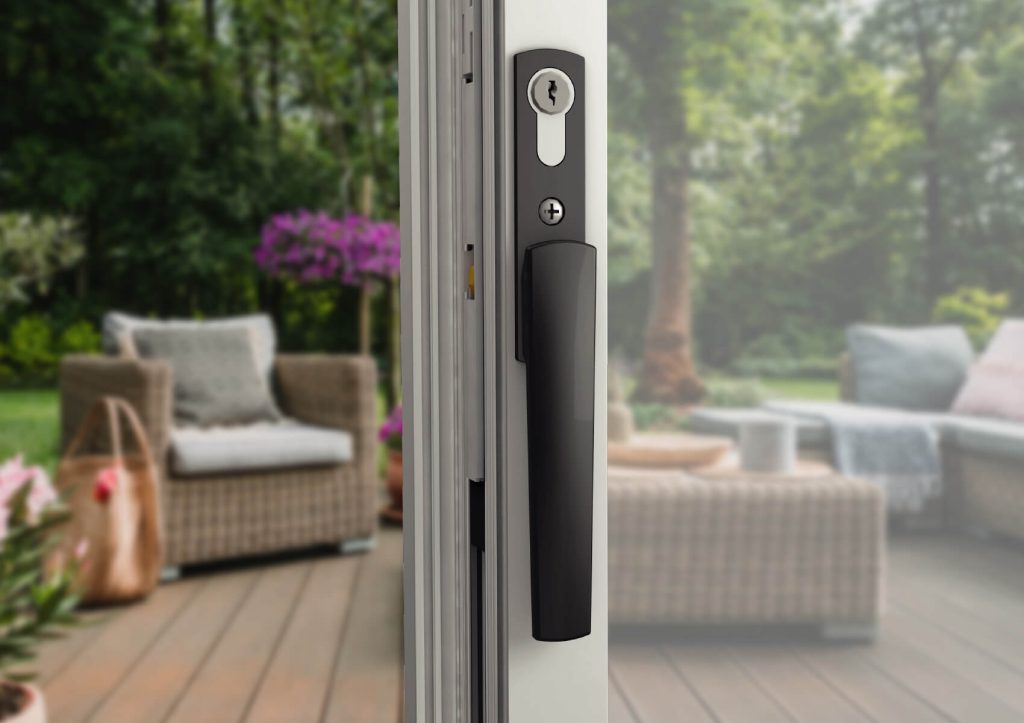 Bi-fold door catches
Designed specifically for bi-fold doors, our door catches help to stabilise heavy-duty doors. They also help to increase the safety of the door and reduce excessive applied pressure to the bi-fold hardware.
We supply both mechanical and magnetic options, and each will connect the swing/pass door to the adjacent panel, allowing it to stay in an open position and creating a stable set of doors when all panels are stacked.
Ideal for light to medium duty doors, the Protec magnetic door holders feature a resilient polyurethane translucent pad which cushions impact while also protecting surfaces from damage.
Whereas the Protec mechanical door holder is suitable for heavy-duty doors and has an adjustable locking strength and central fixing point with an additional anti-rotation grub screw.
No matter the requirements of your bi-fold door installation or repair, these catches will increase both the stability and longevity of any system.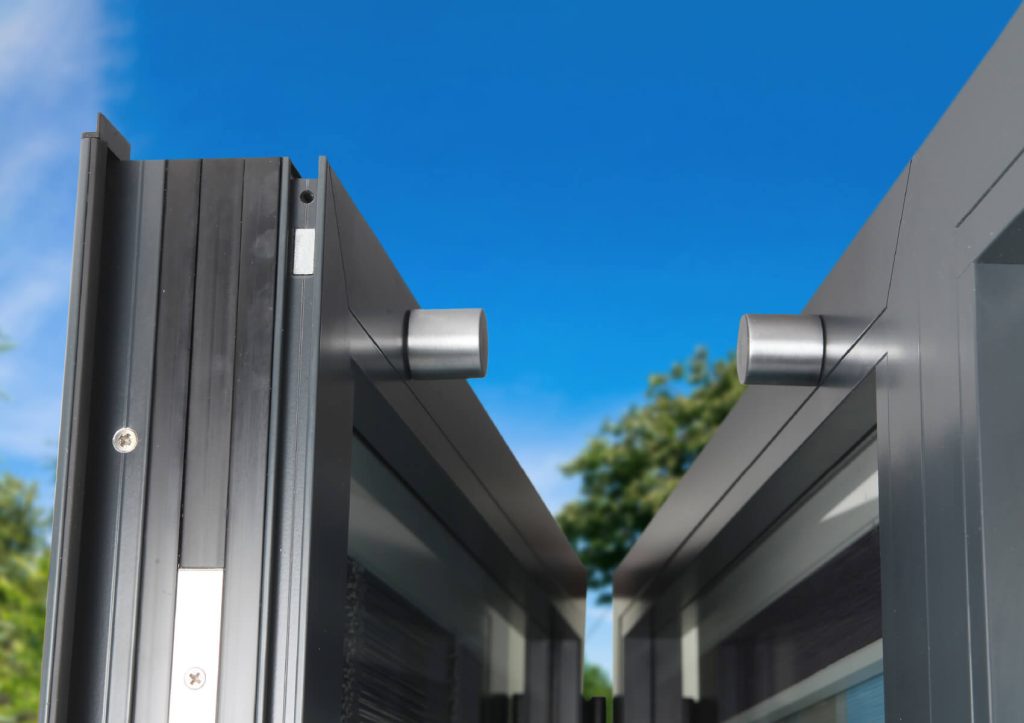 Hinges
The humble hinge is arguably the most overlooked piece of hardware of the lot. However, a failed hinge can lead to disastrous consequences if the bi-fold door itself becomes loose from its frame. Our hinges are slim, strong and both weather and security tested. We also cycle test our hinges by opening and closing them 10,000 times.
All Debar pull hinges are made from extruded aluminium, with stainless steel pins for strength and durability. Each hinge comes with a manufacturers' 10-year guarantee.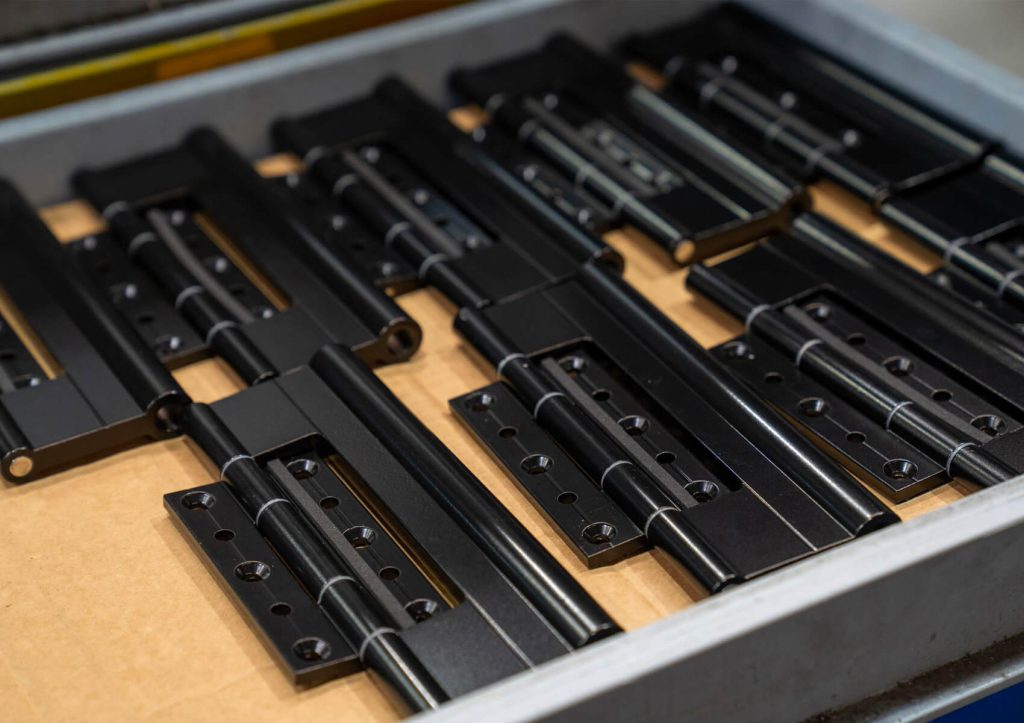 What is the best hardware for bi-fold doors?
As bi-fold hardware manufacturers we have unbeatable technical knowledge, industry experience and can create high-quality hardware for any bi-fold door requirement. We can also provide the tools, materials and accessories to ensure the smooth operation of a bi-fold door system and we have the ability to distribute our products globally.
Over the years we have worked with many systems houses to support with the design and manufacture of a brand-new bi-fold system right down to the stability of the door frame to the components and hardware guaranteeing high-quality performance.
If you want to learn more, get in touch with our team of experts today to discuss your next bi-fold door project.