The fast-increasing popularity of bi-fold doors has prompted systems houses and fabricators to branch out into this market which is now worth $10 billion globally.
Sales of bi-fold systems have rocketed as householders have realised that they provide an opportunity to open up space with convenience and style. As the name suggests, bi-fold doors are compact and unobtrusive when opened, filling rooms with air and light.
One of the biggest questions asked by householders when considering bi-folds is – 'How secure are they?' Naturally, people see an awful lot of glazing, which they might feel is the area most vulnerable to attempted break-ins. However, even the more desperate burglar is unlikely to risk attempting to smash specially strengthened toughened glass, alerting the entire neighbourhood to his criminal activities.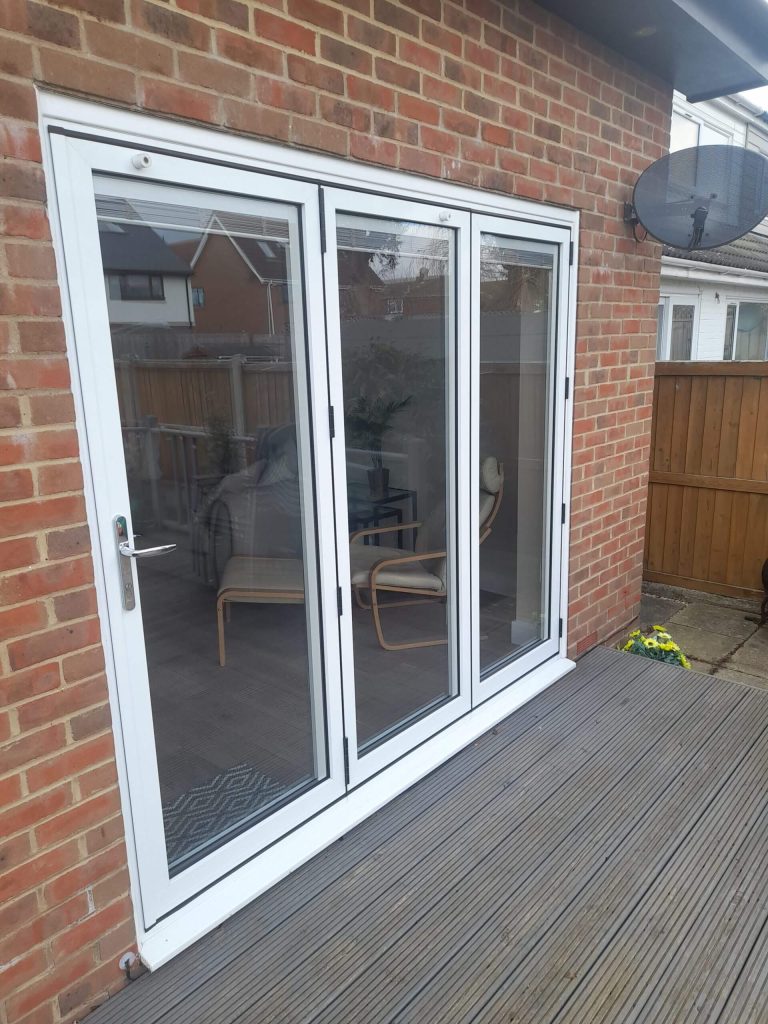 Protecting homes with an advanced locking system
In fact, the most vulnerable area of the bi-fold system is the hardware – the locks, catches, handles and hinges that all make the door work as it should. Well-made and thoroughly tested components such as these will last for years, providing durable and long-lasting home security. On the other hand, a cheaper and weaker locking mechanism can lead to vulnerabilities both in performance and security aspects.
We at Debar are the UK's leading independent designer of bi-fold systems and a solid supplier of quality hardware and components for both uPVC and aluminium bi-fold doors. We supply more than 200 companies across 12 countries, gaining a well-deserved reputation for reliability, robust products and outstanding customer care.
We make sure we are ahead of the curve both in terms of keeping up with market trends and extending our product knowledge to system houses and fabricators looking to know more about the bi-fold industry.
In short, we are more than just a bi-fold hardware manufacturer. Our technical know-how and build quality are second to none, and we also provide guidance to companies wanting to be successful in this market. We deliver sessions on the design, manufacturing and selling of bi-fold doors and we have also dedicated lots of time and resources to our own continuous development over the last 15 years.
What makes a secure bi-fold door?
This is a two-fold answer; first, as we've mentioned, is the use of outstanding materials combined with great design. For example, we recently launched a new strong and compact multipoint lock ideal for bi-fold door profiles.
The Robus Compact is only 26.5mm wide, yet it has been made from high-strength zinc diecast and is incredibly secure, achieving an impressive 90Nm torque. This multi-point locking system has two points of engagement to secure top and bottom of the door panel – improving performance against any would-be intruder and extreme weather.
Another development is the Veltѐ range of handles suitable for most intermediate bi-fold door locking panels. Our team of experts have specially designed these handles so they not only look aesthetically excellent but are also high-performing. They have a unique anti-rotating innovation to deliver extra security by ensuring that the handle remains in place and cannot be tampered with by thieves.
Testing, testing, testing
The second answer to effective bi-fold door security is testing. This is a vital part of designing and manufacturing new hardware products, ensuring they have the durability to withstand weather conditions and are highly secure to provide homeowners with peace of mind. As you might expect we have a 100 per cent commitment to quality control, not least because the continuing excellence of our reputation depends upon it.
We rigorously test all aspects of our bi-fold doors for any weaknesses in construction or locking mechanisms that might compromise security. Nothing leaves our factory without having undergone this process, and everything we produce is quality manufactured to BS EN ISO 9001 standards. As well as preventing break-ins, security testing can help comply with safety and security regulations, as well as insurance requirements.
We work with systems houses to help bring ideas to life, using all our expertise and range of hi-tech analysis software such as CAD, FEA and 3D printers. We make sure that all the manuals and supporting documents are up-to-date and accurate as we work towards creating the final product. Again, rigorous testing is key here.
Training and support from Debar
Fabricators looking to gain a foothold in the bi-fold market can benefit from our extensive technical training and support, including all aspects of security-related hardware. We have unbeatable technical knowledge and industry experience, and we're always happy to share this with fabricators so that our industry benefits as a whole.
For more information about what we do, and how we can help you become a bi-fold specialist, get in touch with one of our friendly experts today.