Are bi-fold doors a thing of the past or are they still a relevant and popular choice for homeowners in the UK? In this blog, we'll take a closer look by taking a deep dive into the evolution of the bi-fold door to see how it's been adapted to keep up with the latest building regulations and changing consumer demand.
Keep reading to discover why we think the future looks bright for the bi-fold door market in the UK and overseas.
The global bi-fold market
Although there's economic uncertainty across the UK and concerns are spreading across the home improvement industry, a recent report released by the Business Research Company has revealed that it's not all doom and gloom.
In fact, the research, which focuses on the global bi-fold market, predicts a rise of more than 20% in the next four years meaning it will go from $10.6 billion to an incredible $12.9 billion.
With this in mind, let's explore the growing phenomenon of the bi-fold door system.
Evolution of bi-fold doors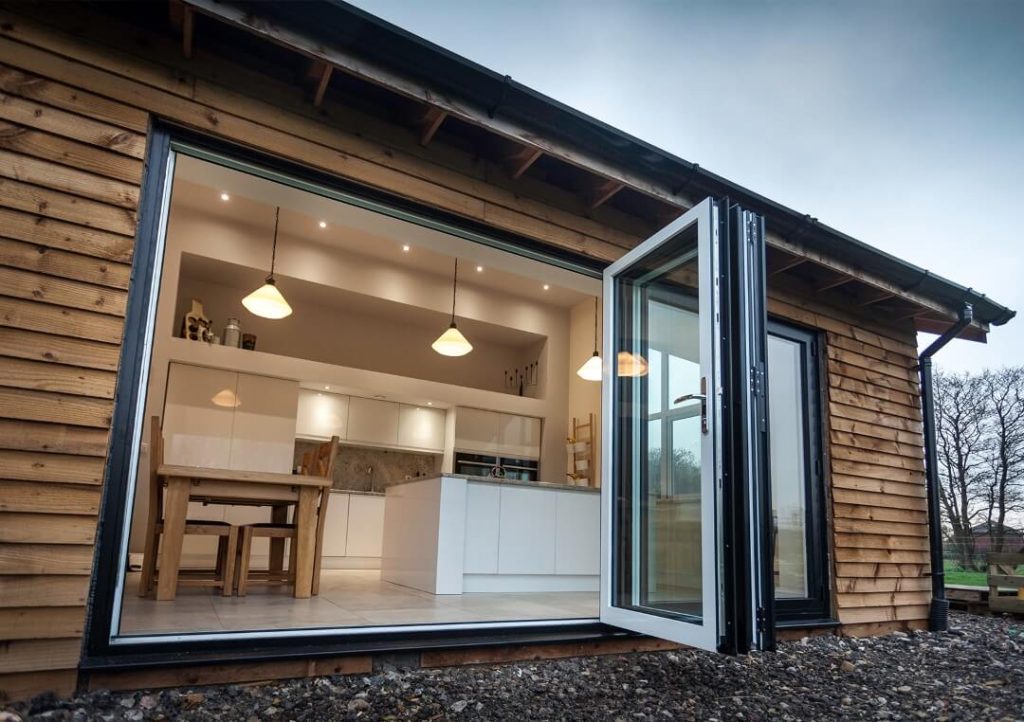 Although bi-fold doors have been around for centuries in different forms and guises, the real trend among Brits took off more than 10 years ago when connecting the inside and outside, without compromising on space, was highly sought after.
Today, bi-fold doors are a staple in many homes and thanks to the advances in design and technology, they offer a host of benefits better than ever before.
What's more, with multiple designs, hardware, security and glazing options available, consumers now have more choice.
Our company launched in 2008, and in the last 15 years, we have seen first-hand how the bi-fold market in the UK has evolved dramatically. There's no doubt that as technology continues to advance, more design options and functionalities will be developed, helping to firmly cement a bi-folds place within UK homes.
Technological advancement in bi-fold doors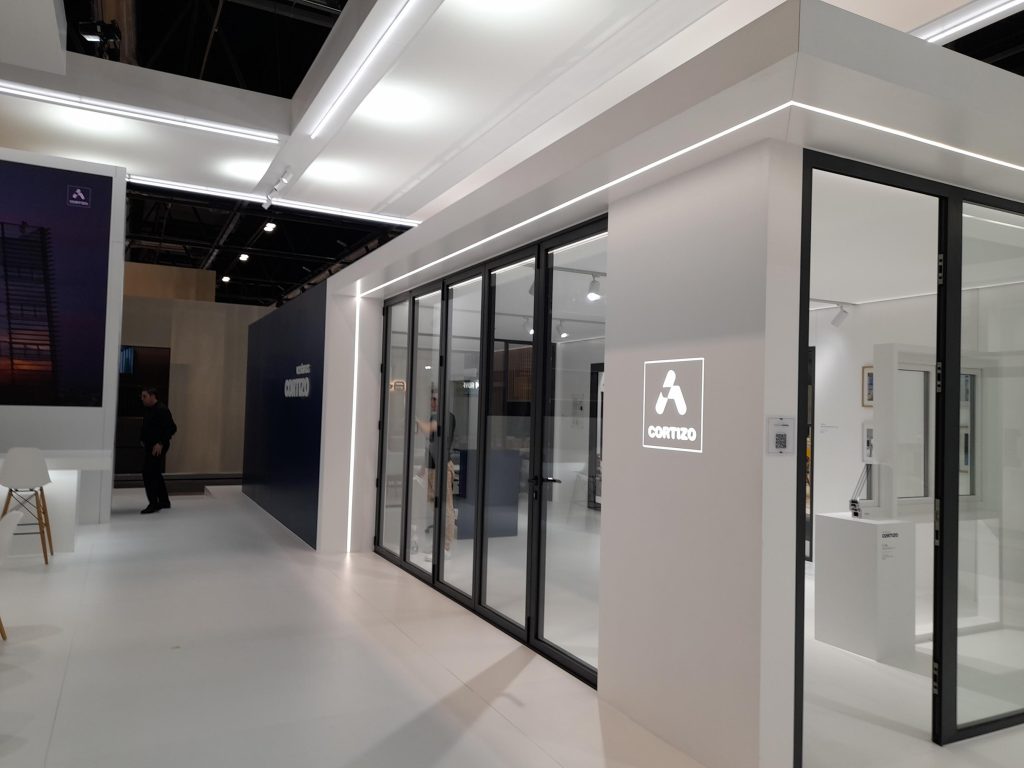 Compared to when they first launched in the UK, bi-fold doors have undergone major improvements and modern systems now come with fantastic energy efficient qualities, improved thermal performance and enhanced security measures.
Even with the stricter guidelines introduced by Part L of the building regulations, when properly manufactured, bi-fold doors can effectively and efficiently meet these latest changes.
With many years' experience working in the bi-fold market, we have played a fundamental role in the improvements made to bi-fold systems. In fact, we recently worked closely with Cortizo on the development of a brand new bi-fold system which has been specifically designed with the new building regulations in mind.
The perfect addition to any home or commercial building, this bi-fold system has a minimalist and contemporary design which provides high levels of insulation to help reduce the amount of heat loss from within a property.
The system delivers exceptional thermal performance and is available in a range of colours, finishes and configurations to suit any design or specification. It also achieves the required U-values set out in the Part L building regulations, offering peace of mind to system houses and fabricators that compliance can be possible with a bi-fold system.
Debar changes over the years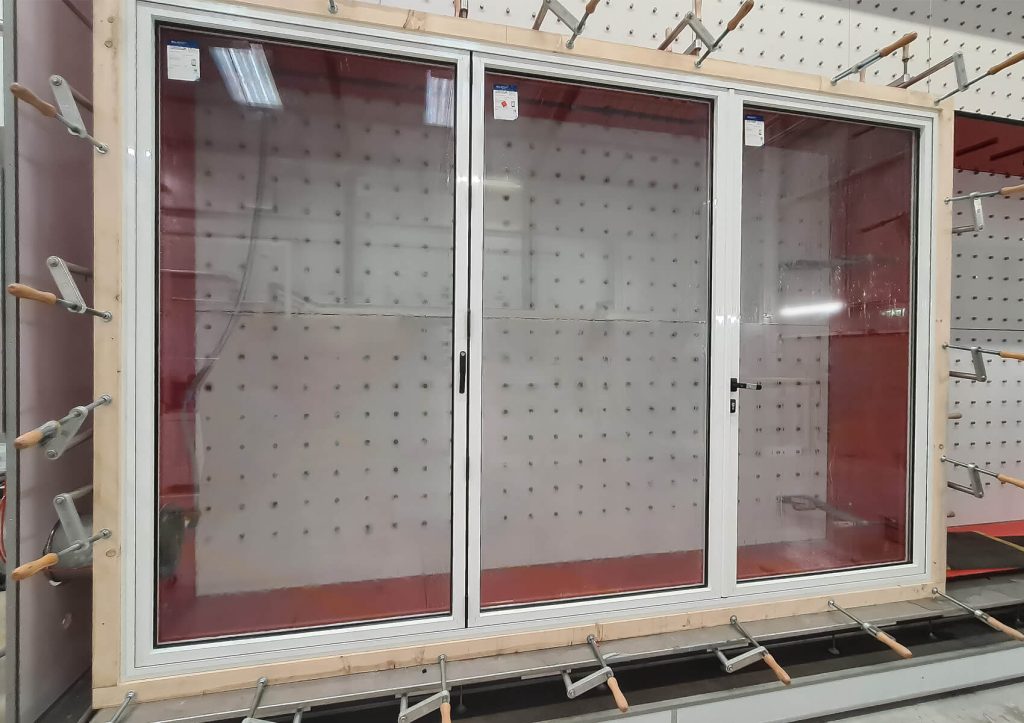 Similarly to how the design of bi-fold doors has improved and evolved over time so has our business. When we first started we originally developed and manufactured our own bi-fold door systems so we know exactly what it takes to create a quality product.
As time moved on, we shifted our focus to the key components which make the bi-fold robust, reliable and secure, and have developed our own range of locks, shoot bolt handles, catches and other accessories.
We're now responsible for designing, manufacturing and supplying quality bi-fold hardware to more than 200 companies across 12 countries.
The rise of bi-fold doors overseas
To us, the development and evolution of the bi-fold market branches further than the UK and so we've been sharing our knowledge and experience with systems houses and fabricators overseas.
In fact, members of the team spent time in Canada earlier this year to help educate those with an interest in bi-fold doors so they can successfully break into the market.
We've spotted that despite having a strong appreciation for the product, Canadian business owners still seem incredibly hesitant to invest in the bi-fold door system and instead still focus on patio doors. But, we believe there's a significant opportunity for growth and innovation with bi-fold doors so our team has been taking the time to share how to fabricate the product, how to sell it and how to install it.
Knowing the incredible success bi-fold doors have made to homes in the UK, we want to help business owners explore this product further in order to achieve incredible results themselves.
What does the future hold for bi-fold doors?
In terms of whether bi-folds are old fashioned the answer is a firm no. Ultimately, bi-fold doors have come a long way with advancements in design, functionality and performance. Not only have they become more durable and secure but they're also more energy efficient.
The future certainly looks promising for bi-fold door systems and as ambitious systems houses and fabricators get more involved, we're sure the market will continue to grow and evolve.
If the right companies continue to invest in adapting the system, so that it continuously improves, there's no doubt that it'll be able to deliver exceptional performance, meet changing consumer demand and adhere to the latest building regulations.
We offer exclusive training and support and have become known as the partner of choice for many working within the bi-fold market. So what are you waiting for? Get in touch with a member of our team today to find out more about the incredible bi-fold market.