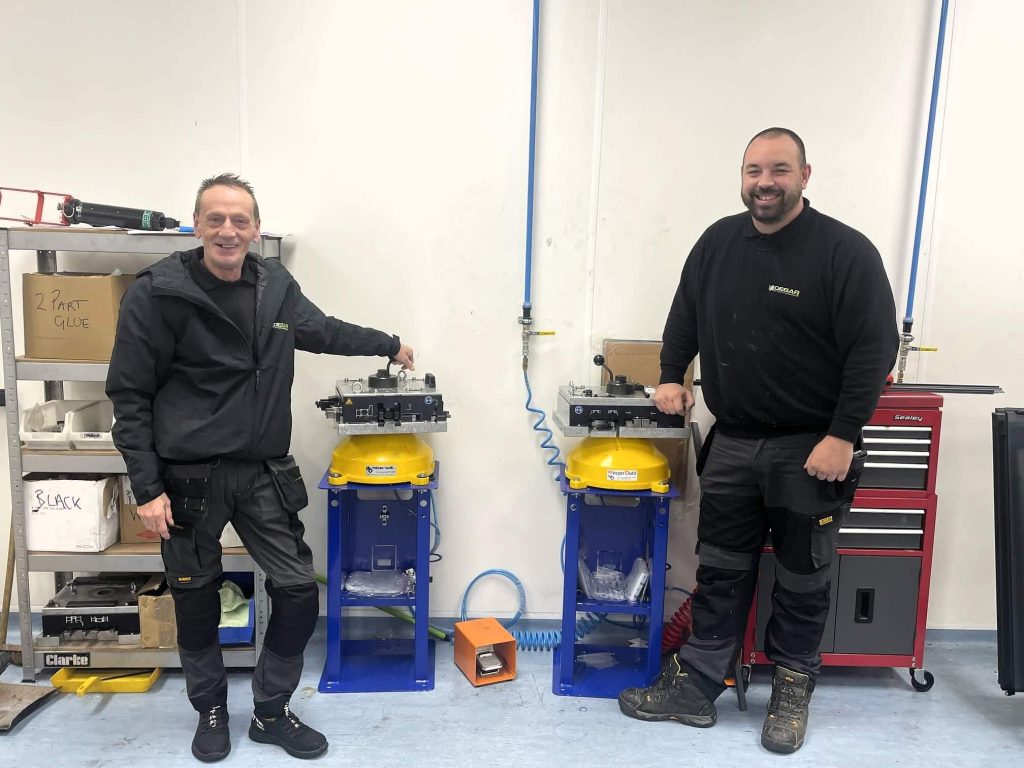 We have expanded our Technical Services team in a bid to deliver more training and on-site assistance to our dedicated customers.
With ambitions to be the partner of choice for those looking to branch out into the bi-fold market, this announcement forms part of our plans to perfect and refine the support we currently offer.
Paul Owens and Kyle Bateman form the Technical Services team and will utilise their expert knowledge and industry experience to guide fabricators wanting to learn how to efficiently build bi-folding door systems.
As a company which currently supports more than 200 companies across 12 countries, our customer service isn't limited to the UK. In fact, we have a comprehensive international strategy which will be implemented by the Technical Services team who will be responsible for delivering training in places not yet exploring the bi-fold market.
Paul Owen, Debar Service Manager, said: "At Debar, we're incredibly passionate about helping companies to achieve success in the bi-fold door market and so our Technical Services team offers a range of expert training and support to fabricators wanting to understand the process for building a bi-fold system.
"We're driven to be the first point of call for anyone looking to break into the market no matter if they're based in the UK or further afield. We've got great relationships with companies in Canada, and we'll be attending some key industry events in Atlanta and Dubai over the next few months.
"Expanding our Technical Services team will mean we can continue to deliver quality on-site assistance to our customers to guarantee they have the best chance to succeed with their bi-fold door venture."